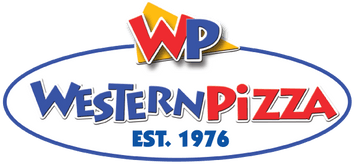 Family Meal Deals on now!
Pizza & Salad for 4 - Large 13"-3 topping Pizza, Large Caesar Salad and 1litre Pop $29.95+taxWestern Pizza Feast - 2-Medium 10"-3 topping Pizzas, 2lb of Chicken Wings, Large Caesar Salad & 2 litres Pop $59.95+tax
Not valid with any other offer, takeout & delivery only. Offer expires December 31, 2021.
Northwest • 4440 Rochdale Blvd • 306-924-2121
Central North • 2820 Avonhurst • 306-545-6585
West (McCarthy) • 6320 Dewdney Ave • 306-781-8600
South East • 346 University Pk Dr • 306-347-2212
South (Across from Golden Mile) • 3847 A Albert St • 306-757-9797
North (Across from Northgte Mall) • 2430 9th Ave N • 306-949-6818
Downtown • 2125 11th Ave • 306-359-1555
Central • 1307 Broadway Ave • 306-791-0201
East (Glencairn Shopping Ctr) • 1733 Dewdney Ave E • 306-761-0201
Emerald Park/White City • 306-781-7700